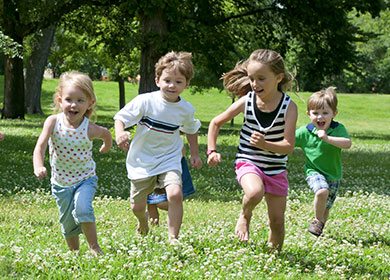 What is Living without Limits
The Living Without Limits Foundation is a genuine not-for-profit organisation established in 2012 by three very passionate and enthusiastic friends, all committed to simply doing something positive to help children impaired in some capacity.
The Foundation works extremely hard to raise funds for very "specific" purposes – to fund critical research, support various children's organisations, assist in developmental practices and purchase all-important equipment – as determined by the Foundation's Board, which is very 'hands on'.
Living Without Limits seeks to help all children to overcome challenges, be participatory, set and achieve their goals, and maximise their potential. It works to break down barriers and restrictions and provide opportunities.
It is very much all geared to supporting organisations, projects and initiatives that will ultimately assist affected children, and their families.
The Foundation is particularly committed to supporting initiatives relating to Autism and Cerebral Palsy.
The primary mission of the Foundation has been to purchase a property by the seaside in South Australia and establish a House of Respite. This facility is intended to provide a holiday destination for families of children affected with either Autism or Cerebral Palsy. We all know someone who has a child affected by one of these circumstances and we absolutely acknowledge and understand what these families endure. Put simply, it's hard yards – for life.
Our House of Respite, located in Goolwa, was designed and built by Sarah Constructions, a fantastic South Australian builder, and was completed in March 2020.  Known as The Beachside Getaway, it is being professionally serviced, managed and maintained by Novita, one of the State's leading providers of disability services under lease/license from our Foundation.
It will holiday up to around 50 families each and every year, families that never get away, that have little to no break from the 24/7 around-the-clock caring, that never have the chance to have a holiday – the very things we all do and take for granted. Most families have little money left after all the expensive therapies that are needed for their children. This is also an opportunity for families to re-connect and give some time to their other children.