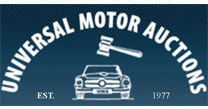 universalmotorauctions.com.au
UNIVERSAL MOTOR AUCTIONS
Universal Motor Auctions was established in August 1977, making them the longest running Motor Vehicle Auction House in South Australia, and second Australia wide. The company was started by Mario de Pinto and then-partner, Bruce Wood, and operated from an auction house in Waymouth Street, Adelaide, for 21 years until moving to Brompton in an expansion phase.
The company is now run by Mario's two sons, Phillip & Peter. As a young and dynamic team, they have taken the business to another level dealing exclusively with late model, high performance motor vehicles also a wide variety of four wheel drives and small automatics. Universal Motor Auctions' business nature is to deliver personal service along with integrity and quality – with 100% Customer Satisfaction of paramount importance.
Universal Motor Auctions has dealings with major dealerships in Adelaide, and also interstate, and are able to deliver any vehicle anywhere in Australia 24/7.
Phillip also offers his Auctioneering experience to a number of charity organisations and is always happy to help out wherever needed.
Universal Motor Auctions is a family business with very high standards and always welcome any new companies or private buyers or sellers.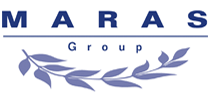 marasgroup.com.au
MARAS GROUP
Maras Group is a privately owned and operated commercial and retail property investment and development company based in South Australia, with a strong focus on the City of Adelaide and the inner metropolitan area. Maras Group has been at the forefront of development in South Australia for the last 35 years with an enviable track record of quality and sustainable developments.
They have been instrumental in the revitalisation of the City's East End district and have led the way in establishing a now renowned food, fashion and lifestyle precinct, one of the best functioning mixed-use precincts in the country.
Maras Group is proud to be a Founding Partner of the Living Without Limits Foundation in supporting the great work done by this organisation and is committed to assisting the Foundation in its efforts to raise funds to directly help children in need.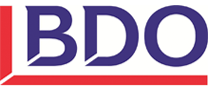 bdo.com.au
BDO
BDO in South Australia provides expert business and accountancy advice across a broad range of industry sectors. Our partner led approach has strengthened an excellent reputation for personal service and delivery of client objectives.
BDO is proud to support the Living Without Limits Foundation.