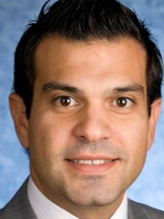 George Yatzis Co-founder & Treasurer
George is a Director and Partner of BDO Adelaide which is one of South Australia's largest and leading accounting firms. George is a Chartered Accountant with considerable experience in providing business advice to a wide variety of businesses including, but not limited to, corporate restructures, business advisory and valuation services.
George is a Board Member of Urban Myth Theatre Company, a charitable association with a focus on providing quality arts programs that offer young people and emerging artists a safe environment to develop their skills both artistic and personal.
George's combination of business advisory and board advisory skills across a range of industries makes him a versatile Board Member with a strong strategic focus.
George's ambitions as a Board Member are to create awareness amongst the community in relation to initiatives aimed at reducing the occurrence of childhood disease and genetic conditions and to offer support to the tireless people and families who devote their lives to caring for those less fortunate. He believes in building an organisation that actively helps those who need support from a financial, moral and emotional perspective and that makes a difference in people's lives and to be involved in an organisation that conducts itself with the utmost integrity and is known for its determination to make a difference.
George's message – "Focus on giving back to the community and offer whatever assistance you can to help those less fortunate".