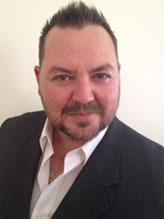 Steve Maras Co-founder & vice chair
Steve is the Group Managing Director and CEO of commercial and retail property investment and development group, Maras Group, and has a particular focus on Mainstreet investment. With a background in economics, commerce and property, Steve has an overt passion for Mainstreets and urban environments which enhance a 'sense of community'.
In addition to running Maras Group, Steve has always kept himself "a little busier" by serving on a number of Boards and Executive Committees. He is the Immediate Past State President of the Property Council of Australia and Founding Partner and Past Chair of its Mainstreets Advocacy Committee, Past National Board Director of the Property Council of Australia, Immediate Past Deputy Chair of the Australia Day Council of South Australia, Committee Member of the East End Adelaide Association and an Past Independent Member of the City of Norwood Payneham & St Peters' Business & Economic Development Committee. He is also the Immediate Past Chairman of Renew Adelaide, Past Vice Chair of Mainstreet SA and Board Member of the City of Prospect's City-Wide Public Art Advisory Board.
Steve, who is married with a young family, strongly believes in "giving back" and is particularly interested in helping children with disabilities – and their families. He believes it is incumbent on everyone to do so, to make a difference and that everyone has the capacity to help out in some way. He is a Founding Member of the Living Without Limits Foundation and is extremely passionate about raising much needed funds and diverting them to specific causes and initiatives.
He is personally dedicated to supporting children affected by Cerebral Palsy and was the Project Lead on the design and construction of The Beachside Getaway project in Goolwa.
Steve's message to everyone is simple – "help us help those who really need it".